Marita Moreno is a portuguese luxury brand that has been around for some years now. One of there signature items is the golden shell bag. It is made in one piece and holds together with a zipper.
The bag is available in three different materials and about ten different colours. All of the materials would be considered vegan and some look very much like lether. It is light so it is mainly the content that gives it weight.
One used material, the alternative that has been used the most, is cork and it is especially light. Lately other alternative materials like malai and pinatex have been used. The golden shell is made of pinatex and the one below in bordeaux is also made of pinatex.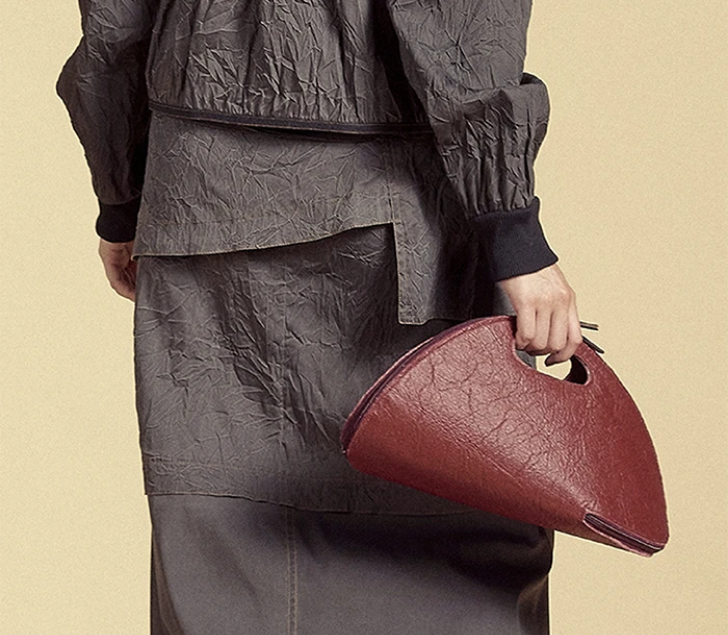 There are reasons to believe that Marita Moreno is here to stay. They are one of the most innovative designers in the world right now, especially when i comes to sustainable materials.
These bags are actually not very expensive. Most bags from Marita Moreno are expensive but these bags are affordable for many people that wants to try a new look with a simple and beautiful design. It is a choice for all of you who wants to take a step into the future.